"My experience with kale has been nothing but positive. He explained everything step by step and was available to answer any questions that came up throughout the process. I felt comfortable and sure he is a man of integrity. I would highly recommend doing business with him!. "- Anna Johnson
We Buy Houses In Tulsa
Sell Your House In Tulsa To Us And Pay No Agent Fees, No Repairs, 100% FREE! Find Out How Our Home Buying Process Works!
---
The Easiest Way To Sell Your Tulsa Tulsa House Fast For Cash 
We at We Buy Houses Tulsa Oklahoma feel that the home selling procedure for Tulsa Tulsa residents should be made easier, faster, and less painful. We're ready to make you a fair all-cash offer if you're serious about selling your Tulsa Tulsa home. We also buy your house as-is when we acquire it directly from you. You are free to leave without needing to make any repairs. We'll even clean up after ourselves. It's that simple and straightforward.
We keep our process fast, convenient & simple.
Our Client's Testimonials
---
Say No! To Pay Agent Commission
Here are the benefits of a fees and commission-free experience with our services. By choosing us, you'll access a hassle-free and obligation-free process. There are no hidden charges, just transparent, cost-free assistance. 100% Sure.
We are #1 Company That Buy Houses for Cash in Tulsa
What are the benefits of selling your Tulsa house directly to We Buy Houses Tulsa Oklahoma?
If you asking How to Sell My House Fast Tulsa OK fast for cash or looking Cash Home Buyer in Oklahoma Best way to sell a house fast in Tulsa, Oklahoma just contact us ..Another alternative for selling your Tulsa home is to use We Buy Houses Tulsa Oklahoma. There are No listing costs. There are No commissions paid to agents. In addition, the closing process will be swift and painless. You won't have to deal with the inconvenience of repairs or renovations.
Our service to you is to relieve you of the stress and inconvenience of dealing with an undesired property. Without the fuss of a traditional sale, you can sell your home in Tulsa quickly. Below is a side-by-side comparison:
Our offer stands as a hassle-free deal with No Fees, Commissions, or closing Costs! It's a 100% Cash Offer, ensuring you save thousands without any additional expenses!
Or give us a call at (539) 664-8033 to chat with us over the phone
"Faced with an increasingly unmanageable mortgage and a house that had become too large for my needs, especially after a recent divorce, I found that reaching out to "We Buy Houses Tulsa Oklahoma" was an astute choice. Their equitable offer was quickly provided, prompting us to list the property for sale. Astonishingly, the house was sold in just a fortnight. Kale's unwavering determination and efficiency establish him as the quintessential real estate problem solver. For those in search of outcomes, Kale stands out as the preferred expert in the field."
Jimmy Toris
We Buy Houses Tulsa In ANY Situation
Fast Closing Is Available – As Little As 7 Days
Are you trying to avoid a foreclosure? Are you going through a divorce? Moving? Do you have a mortgage that is upside down? Liens? It doesn't matter if you live there, if you rent it out, if it's vacant, or if it's uninhabitable. We assist owners who have inherited an undesired property, own an empty house, are behind on payments, owing liens, have downsized and are unable to sell… even if the house requires repairs for which you are unable to pay… Yes, even if the house has been damaged by fire or has squatters as renters.
Put an end to the stress and difficulty of selling your home without the help of an agent. By selling directly to us, you can save time and money.
If are you facing any situation given below.. . ..just contact us right now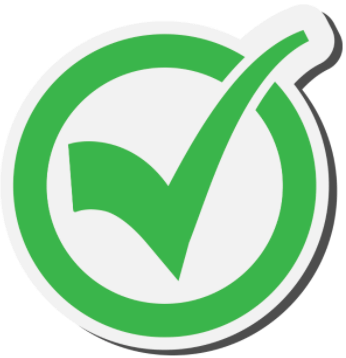 Avoiding Foreclosure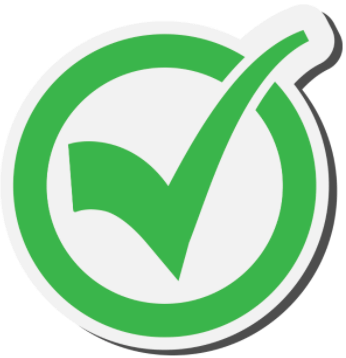 Mold, Water, Fire Damage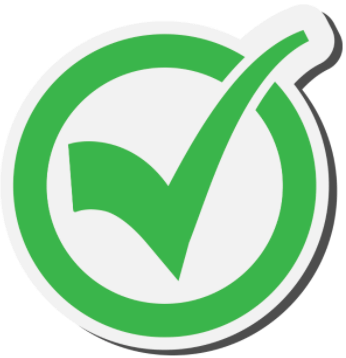 Elderly In Need Of Assisted Living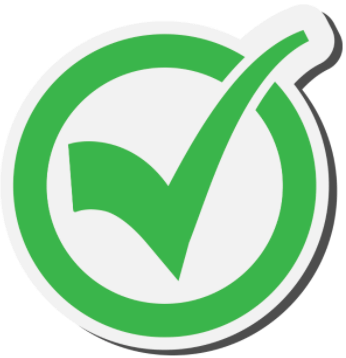 Extensive Repairs Needed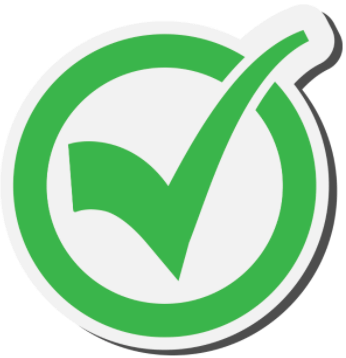 Sell Old House To Buy A New Place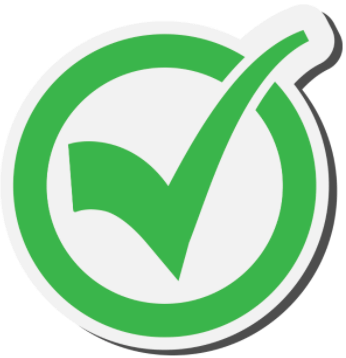 Sell Your House Without Listing It
How Do We Buy Houses For Cash Tulsa?
Sell Your House Fast In 3 Simple Steps
Contact Us
Just Fill out the form and get your cash offer fast.
Get Your Cash Offer
We buy AS-IS, No need to make any repair
Get Your Cash!
Choose your closing date and get cash for your home!
We Buy Houses In Tulsa, OK And Other Parts Of Tulsa For Any Price. Our direct house buy process is straightforward, and as an added bonus, we cover all closing fees.
Get the process started immediately if you wish to sell your Tulsa property! Fill out the form above for a quick answer, or call us at (539) 664-8033.
You can finally get rid of the property that's been stressing you out.
Or give us a call at (539) 664-8033 to chat with us over the phone
No Realtors Fees, No Repairs, No Closing Costs
---
We Are Cash Home Buyer in Tulsa, OK
Selling To We Buy Houses Tulsa Oklahoma vs Listing Your Property With A Local Real Estate Agent
If you have a house in excellent condition and can afford to wait for the right buyer, listing with an agent is a terrific option. The Tulsa property market is booming, and attractive homes are flying off the shelves. We can, however, assist you in avoiding the annoyances of a typical transaction.
Traditional buyers' financing may fall through, and having dozens of people walk through your home at an open house, as well as worrying about inspections, can all add stress and months to the process. When you factor in the agent's fees and any items the buyer wants you to address, the amount you really get in your pocket is virtually never the same as the price you're selling for.
What is the best way to avoid the lengthy and time-consuming process? We buy residences directly from homeowners and sell them to We Buy Houses Tulsa Oklahoma. Without the inconvenience of waiting for purchasers or the expense of fees, you may sell your home quickly in Tulsa, OK.
"Kale conducts his business with a notable sense of honesty and transparency. Demonstrating consistent punctuality and unwavering dedication to his commitments, he embodies excellence in his role as a real estate investor. Without reservation, I recommend exploring the possibility of collaboration with him."
Victor Lompe
Want To Sell Your House Fast In Tulsa For Cash?
We will buy your house as is for cash. Sell your house without making any reparis. Schedule in a strategy session below.
Or give us a call at (539) 664-8033 to chat with us over the phone
Do You Need To Sell Your House in Tulsa, OK
When we buy your house with our local Cash Home Buyer program…
We'll clean the house – You don't need to clean up and repair the property
Sell as-is – Do you have to make repairs to your home that you don't want to do? Great! We'll take care of the repairs.
No commissions (and we'll pay closing costs!) – There are no commissions charged by us. We make money by fixing up your house and going through the inconveniences of selling it ourselves.
Fully confidential and private – Avoid disclosing your information to the entire world on the MLS, as well as agents and dozens of potential purchasers. Our procedure is completely private and unobtrusive.
We'll let you know right away if we can help, and unlike selling through an agent, you won't have to wait to see if the buyer qualifies for financing… We're ready to make a buy right now!
Sell My House For Cash Tulsa
No Need To Clean Or Make Repairs!
Our commitment is genuine: "We buy houses as-is, we mean it." We value your Tulsa property in its current state, no repairs or renovations required. Receive a fair offer and a hassle-free process. Your home's condition is never an obstacle. Trust us to make selling your house in Tulsa straightforward and transparent.
A Quick Way To Sell Your House In Tulsa
Fair Cash Offer
Unlock a stress-free solution with our fair cash offer on your Tulsa home. Skip the complexities of traditional selling. Receive a competitive price based on your Tulsa property's value. Experience a seamless transaction and quick closure.
Easy Home Sale
Experience the ultimate easy Tulsa home sale. We streamline the process, eliminating hurdles and delays. Sell your Tulsa property effortlessly with our expert guidance. Receive a competitive offer and enjoy a swift, stress-free transaction.
We Buy Houses As Is
Our company offers a hassle-free solution for homeowners by purchasing Tulsa properties in their current condition. No repairs needed. Simplify your selling process and enjoy a seamless transaction. We buy houses as-is, ensuring a convenient and stress-free experience for you. Your home's current state won't stand in the way of a fair deal.
Sell Without Repairs
We eliminate the need for repairs, buying your Tulsa house as-is. Say goodbye to renovation stress and expenses. Our straightforward approach ensures a smooth transaction, letting you sell your Tulsa house without the hassle of repairs. Experience convenience and fair deals with us.
Fast Cash Sale
Unlock quick cash by selling your Tulsa house swiftly. Our efficient process guarantees a fast cash sale, providing you with immediate funds. Say goodbye to lengthy waiting periods and enjoy the financial freedom you need.
No Cleaning Necessary
Simplify your sale—no cleaning required. We purchase Tulsa houses as-is, saving you the hassle. Leave behind the stress of cleaning and decluttering. Sell without the cleanup, and enjoy a seamless process tailored to your needs.
We'll Do Our Very Best To Bring You An Offer That Works.
---
Sell Your House And Walk Away
We assist Tulsa property owners in a variety of scenarios, including yours. Divorce, foreclosure, the death of a family member, a burdensome rental property, and a variety of other issues are all possibilities. We buy houses in Tulsa OK… encompassing Tulsa and the surrounding areas for a fair cash price and close quickly. Sometimes, folks who own property simply have lifestyles that are too busy to take the time to do all of the things that are generally required to prepare a house to sell on the market… if this describes you, simply let us know about the property you'd like to be rid of and we'll make a cash offer.
---
So How Do I Sell My Home For Cash In Tulsa?
Imagine not worrying about repairs, cleaning, open houses, closing costs, or real estate agent commissions. Sell your house to We Buy Houses Tulsa Oklahoma is your quickest and easiest solution.
There's an easier way. Receive a cash offer and be done!
Or give us a call at (539) 664-8033 to chat with us over the phone
Areas We Buy Houses
---
---